DUE INCREASED GASES, FOR SAFETY REASON GOVERMENT RESTRICTION FOR NIGHT TREKKS TO SEE BLUE FIRE DURING THIS MONTH, IJEN OPEN AT 4AM FOR SUNRISE AND DAY TRIP
Checkout
Tour Detail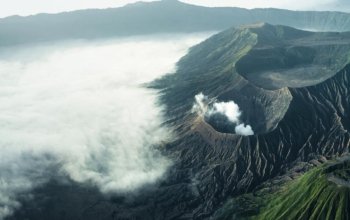 MOUNT BROMO TOUR 2 DAYS 1 NIGHT
BROMO TOURS
2 DAYS 1 NIGHT PROGRAM

Date of Trip
Guest
Person
Price
Rp /

person
Total Rp
MOUNT BROMO TOUR 2 DAYS 1 NIGHT

TOUR PROGRAM MOUNT BROMO TOUR 2 DAYS 1 NIGHT CAN BE START FROM : SURABAYA OR MALANG CITY
ITINERARY :
SURABAYA MOUNT BROMO TOUR BACK SURABAYA 2 DAYS 1 NIGHT
Days 1 pick up service & activity
• Pick up from Surabaya Airport for MOUNT BRpick up service & activity you can do.OMO TOUR 2 DAYS 1 NIGHT
• 3 to 4 hours drive to Mount Bromo
• We can stop anytime for toilet break/ lunch break, just tell our driver in sites
• you can enjoy the road trip with a high way to probolinggo pintu barat
• Then enjoy view valleys the villages of sukapura, ngadisari then arrives at Cemoro Lawang, nearest villages at Mount Bromo
• Check in at perama hotel/ rahayu homestay
• you can free walk near the hotel seeing sunset/ onions plantation
• Free program
Sleep overnight
Days 2 Mount Bromo Tour/ MOUNT BROMO TOUR 2 DAYS 1 NIGHT
• Pick up By jeep at 3.30a.m go to sunrise Point MOUNT BROMO TOUR 2 DAYS 1 NIGHT
• Okay, here most travel agency are almost doing the same program for Sunrise Tours at Mount Bromo is Going to view point Penajakan 1 ( most crowded)
• But here we offering some optional for you
• You can choose view point Penajakan 1, the highest but crowded as this is the best to enjoy full panoramic
• Then the second option is Going To Kingkong Hill or Love Hill or Seruni point same beautiful only less touristic
• in Fact you should know is before the hike, prepare warm jacket, sometimes so windy, can be 5 degrees, especially if you already at Indonesia for long.
• Ok, after enjoy the most breathtaking Sunrise of Mount Bromo
• we back to Jeep
• Jeep will drive into sea of sand
• We can have some break for photo season with mount Batok, mount batok next to Mt. Bromo
• Jeep driver can help for picture shoot, not pro photographer but super pro :) lol
• Ok, after satisfy photo break
• Drive to Jeep Park
• From Jeep Park, do you need to walk by your own, driver will wait in car, mount bromo trekk route is easy, so no need special guide for it
• It's about 1km walk with extra 250 stairs to the Summit
• Seeing a incredible active volcano, the crater of mount bromo
• There is safety wall/fence so no need to be worry on it
• There is Seismometer at mount bromo, & there is always information from government if there is possibility for erupt.
• So Mount Bromo Tour is safe :) so don't worry be happy
• After climbing mount bromo, back into jeep
• Jeep drive back to Hotel
• Breakfast
• After Breakfast, take a shower
• Relax, after ready maximum 11a.m leave the hotel
• Back to airport
PACKAGE MOUNT BROMO TOUR 2 DAYS 1 NIGHT INCLUDED :
• Pick up service from surabaya
• Private car fully air condition
• Fuel
• Fee high way
• All entrance fee bromo national park
• Driver
• Jeep bromo tour
• 1 night accommodation clean & comfort
• Breakfast
• Mineral water
• Drop back surabaya
PACKAGE MOUNT BROMO TOUR 2 DAYS 1 NIGHT EXCLUDED :
personal expend, souvenir,lunch,dinner, tipping
Maybe you are interested...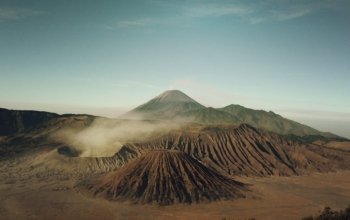 TUMPAK SEWU BROMO IJEN
3DAYS 2NIGHT
Rp 3.900.000 / person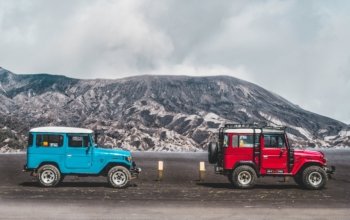 IJEN CRATER
3DAYS 2NIGHT
Rp 3.100.000 / person
Contact Us
If you have any questions, please contact us.