FIND US ON WHATSAPP +6281336278367
Bromo Ijen 3D2N Tours
SURABAYA BROMO IJEN BALI BY FERRY
3 DAYS 2 NIGHT
Itinerary :
Days 1 Pick Up Surabaya Airport/ Surabaya train station / your hotel in Surabaya
· Pick up service from Surabaya airport at any time in Surabaya airport or Surabaya train station at Gubeng Train Station
· Go to bromo 4 hours drive, we can stop anytime for lunch before arrive at hotel
· Stay near bromo at Cafe Lava hotel if available, or others hotel similar class
· Free program, activity you can do if arrive before dark, we can see sunset near hotel by walk
Days 2 Bromo Sunrise Tours + Mount. Bromo trekking to crater
· Start at 3.30a.m by jeep
· 1 hours half drive to view point Penajakan 2700meters dpl
· Prepare jacket, temperature would be 5 degrees you will go only with a driver,
· Waiting sunrise
· See panorama sunrise of mount bromo
· See Mount Semeru
· See landscape
· Back to jeep
· Jeep drive infront of mount bromo
· Climb bromo
· See bromo caldera
· See bromo crater
· See Hindus temple infront Mount Bromo
· See Mount Batok next to Mount Bromo
· Back to hotel
· Breakfast
· Rest and relax
· Leave from hotel at 10a.m
· Go directly to ijen crater 6 hours drive
· Stay near Ijen Crater at Ijen View hotel or similar class
· Free program
Days 3 Ijen Blue Flame tour + drop off bali by ferry 
· Start at 00.00 a.m from hotel
· 2 hours drive to Ijen Crater area
· Breakfast on the box
· Start climb at 2a.m
· 3 km hike to reach summit 2386 meters dpl
· 1 hours walk to summit,
· you will see Blue fire
· you will seee Cosmic Flames , it's like going inside another planet,
. after See Ijen Blue Flame Tour and see the crater of Kawah Ijen
· See panorama
· See ijen miners
· See sulphur
· See landscape
· Back to car, enjoy the breakfast then we will bring you to visit coffee plantation and visit Jagir waterfall
· 1 hours half drive to ferry
· Drive to ferry
· Take a ferry to bali
· End tours
Price :
3.000.000IDR per person with hotel superior room
2750.000 IDR per person with homestay room
Minimal 2 person For Private Tour
Included :
Transportation
· Pick up service from Surabaya
· Private car during 3 days 2 night
· Safety driver
. fuel
· Private jeep bromo tours
· Ferry to bali
Accommodation
· 2 night standard superior room + hot water
· Included breakfast
· Free wi fi
Entrance fees
. All fees during this program
· Entrance fees bromo national park
· Entrance fess ijen crater
· Fee local guide ijen blue flame tour
· Ferry ticket to bali
. all fees car parking
Service and facility
· Local guide speak english for ijen only
· Safety driver
· Gas mask
· Torch
Food and drink :
· Breakfast Mineral water
Excluded : Lunch, dinner and personal expend
noted : We also offering additional transfer from Gilimanuk to Ubud,Seminyak,Kuta
Q&A About climbing Ijen Crater &  Mt Bromo Packages ?
Can it be difficult to climb Ijen crater & bromo during 3 days ?
almost climbing ijen crater is quite easy, for those of you who are used to sports, because you will pass the first 2 km of climbing which is uphill, then 1 km of peak that starts to climb, after seeing the beauty of ijen crater you will have the strength to get to the top, but if you not too strong to climb Ijen crater there is a taxi trolley rental to Ijen crater, but at a price that is quite expensive, to go down to Ijen crater, you have to prepare extra energy, then what are you waiting for, immediately practice and exercise to get ready to climb Ijen crater with us 🙂 , same as bromo just need about less than 2km including 250 step to get top of mount bromo
is temperature Ijen Crater & bromo very cold ?
Yes prepare warm jacket, if you need more jacket hotel rented a jacket in bromo for 25k per jacket , Ijen Crater is at a fairly high altitude between 2000 meters above sea level, even the post start point is already at an altitude of 1900 meters above sea level, quite cold between 8-10 degrees Celsius, so prepare a jacket, there is a beanie hat to sale at bromo or ijen, but walk after heading to the Ijen crater or bromo , your body will feel warm, no need to worry, because the hot sun rises from the ijen crater, the cold will end soon.
What is the best month to visit Mount Ijen Crater?
A good month is the month where summer is between May and September, and the best month is August to visit or visit Ijen Crater, but August, is the high season for visitors from abroad to Ijen Crater & mount bromo, so wait now, book a package now. Trip bromo ijen with us 🙂
is the package can be lower price? Or can we upgrades the class of hotel ?
Yes , we can reduce the price or upgrades the hotel class, for make it low price we can use budget hotel instead staying at hotel
For upgrade the facility also possible
 HOW TO BOOKING OUR TOUR PACKAGES?
Ordering an our package for Ijen Crater & bromo tour is very easy, contact our call center at +6281336278367 / phone / whatsapp
Maybe you are interested in reading the following article: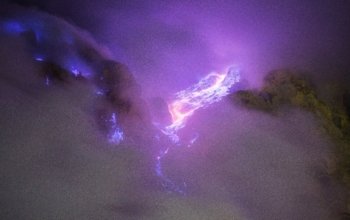 CIRCUIT KAWAH IJEN DEPUIS BANYUWANGI PLANIFICATION DES VISITES 01h00 du matin, prise en charge à l'hôtel 1 heure de route en voiture privée avec un chauffeur jusqu'au poste de paltuding Rencontre avec notre guide sympathique Pause café avant la randonnée vers le sommet du Kawah ijen. 1h de marche jusqu'au sommet de la montagne (... read more
Tour Program ijen crater tour by night : Days 1. pick up from Banyuwangi Airport/Ketapang Harbour Pick up anytime before middnight Going to accomodation Stay at Authentic Homestay/hotel Clean & Comfort Check in Free program Relax/resting time before the hike. Days 2. Pick up at 1a.m from hotel/homestay 01.00a.m pick up from hotel 1 hour... read more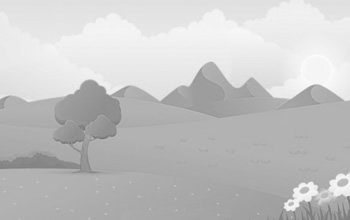 OFFICE ADDRESS : JALAN JAKSA AGUNG SOEPRAPTO NO 159 POSTAL CODE 68425 SECOND ADDRESS : JL PRABULORO 07 POSTAL CODE 88431 EMAIL : ijenpepetour@gmail.com operator.tour@yahoo.com facebook page : pepe java tours Instagram Page : @pepejavatours read more
Contact Us
If you have any questions, please contact us.