DUE INCREASED GASES, FOR SAFETY REASON GOVERMENT RESTRICTION FOR NIGHT TREKKS TO SEE BLUE FIRE DURING THIS MONTH, IJEN OPEN AT 4AM FOR SUNRISE AND DAY TRIP
Paket wisata Banyuwangi Dari Surabaya 2 hari 1 malam
PAKET PRIVATE SURABAYA – BANYUWANGI TOUR – SURABAYA
2hari 1malam
TOP DESTINATION :
• KAWAH IJEN
• BALURAN
TOUR PROGRAM :
DAYS 1 JUMAT Surabaya – Banyuwangi Tur Kota
• Penjemputan peserta dari Surabaya pukul 06.00a.m
• Menuju banyuwangi sekitar 8 jam perjalanan waktu tempuh
• Istihrat makan siang di rest area situbondo, anda dapat menikmati pantai situbondo
• Lalu melanjutkan perjalanan ke banyuwangi
• Tiba banyuwangi sekitar sore
• Check in hotel
• Program malam hari , explore banyuwangi kota, taman sritanjung, taman blambangan, pantai boom banyuwangi
• Makan malam, rekomend, sego tempong banyuwangi
• Mampir Ke Osing deles , pusat oleh oleh banyuwangi
• Kembali ke hotel istirahat
DAYS 2 SABTU Kawah Ijen – baluran – kembali ke Surabaya
• Blue fire tour start dari hotwl
otel pukul 01.00a.m
• Menuju kawah ijen 1 jam perjalanan
• Tiba di kawah ijen jam 2 malam
• Persiapkan jaket tebal karena sangat dingin
• Lalu mendaki dengan local guide kawah ijen
• Perjalanan pendakian sekitar 3km ke ouncak kawah ijen
• Untuk melihat blue fire, harus turun di kawah ditemani oleh guide professional
• Setelah melihat api biru, menuju puncak ijen, melihat sunrise dan menikmati keindahan kawah ijen
• Kembali ke mobil
• Menuju kembali ke hotel untuk sarapan pagi
• Setelah mandi dan sarapan pagi
• Check out, berkemas
• Lalu menuju taman nasional baluran
• 1 jam menuju tiket masuk, dapat berhenti dulu untuk makan siang
• Lalu 1 jam menuju bekol
• Di bekol spot, anda dapat melihat keindahan savannah
• Dan naik ke tower bekol untuk melihat panorama baluran
• Anda dapat berfoto dengan spot menarik
• Bila beruntung, anda dapat melihat merak, banteng, rusa, monyet
• Lalu menuju pantai bama
• Dan menelusuri mangrove trail dekat pantai bama
• Menikmati keindahan pantai bama
• Setelah puas, check out baluran
• 8 jam Kembali ke Surabaya
• Dapat berhenti untuk break makan malam
• Tiba sekitar sabtu malam/minggu dini hari
• Sampai Surabaya
• Tour berakhir
Harga Paket :
Paket A tanpa penginapan dan makan 925.000 per orang
Paket B Mengunakan homestay penginapan dan sarapan 1x 1075.000 per orang
Minimal 10 orang untuk private tour
Harga sudah termasuk :
• Penjemputan dari Surabaya
• Biaya transportasi selama tur,
• Private sewa mobil,
• Private driver berpengalaman
• Biaya bbm,
• Biaya toll,
• Biaya parkir
• Transportasi menggunakan Toyota hiace apabila 10 orang
• Local guide kawah ijen 2 orang untuk 1 group 10 orang
• Tiket masuk kawah ijen
• Tiket masuk baluran
• Tiket masuk pantai boom
• Air mineral selama tur
• Pengantaran kembali ke Surabaya
Harga tidak termasuk :
• Hotel/penginapan
• Breakfast
• makan siang, makan malam
• dan pengeluaran pribadi diluar tur program
Maybe you are interested in reading the following article:
Best Java Tour Travel Service Who is the best tour operator in Java? Best of the best tour operator for java tours by my self it's Pepe JavaTours 🙂 Lol, why we optimistic saying best of the best, because we want to be the best of your travel partner, being your good friends during your... read more
Bromo Ijen 3D2N Tours SURABAYA BROMO IJEN BALI BY FERRY 3 DAYS 2 NIGHT Itinerary : Days 1 Pick Up Surabaya Airport/ Surabaya train station / your hotel in Surabaya · Pick up service from Surabaya airport at any time in Surabaya airport or Surabaya train station at Gubeng Train Station · Go to... read more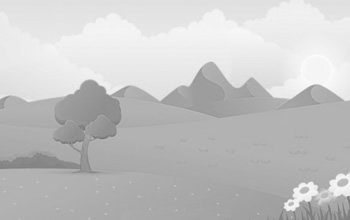 TOUR PACKAGE TO IJEN CRATER Kawa Ijen Tour Tour Program kawa ijen tour from Banyuwangi  : Days 1. pick up from Banyuwangi Airport/Ketapang Harbour Pick up anytime before middnight Going to accomodation Stay at Authentic Homestay/hotel Clean & Comfort Check in Free program Relax/resting time before the hike. Days 2. Pick up at 1a.m from hotel/homestay... read more
Contact Us
If you have any questions, please contact us.