FIND US ON WHATSAPP +6281336278367
Checkout
Tour Detail
YOGYA BROMO IJEN UBUD BALI
BROMOIJEN
3DAYS 2NIGHT

Date of Trip
Guest
Person
Price
Rp /

person
Total Rp
Yogya bromo ijen tour - ubud 3 Days 2 night
Itinerary/ Tour Program / Schedule :
Days 1 Pick Up from Yogya airport /Hotel in Yogya/ Train station
start pick up from your hotel at 7a.m
Go to bromo 8 hours drive, we can stop anytime for lunch/toilet break/ before arrive at hotel
Stay near bromo at Cafe Lava hotel if available, or others hotel similar class
check in hotel
Free program
what activity we can do on day 1 ? if we arrive before dark, we can see sunset by walk near the hotel
Days 2 Bromo Sunrise Tours + Mount. Bromo trekking
Start at 3.30a.m by jeep tours 4 x
1 hours half drive to view point Penajakan 2700meters dpl
arrives at 4.30a.m, 5 - 10 minutes easy walk to view point penanjakan,
before you leave the jeep to view point, please remember the plat number of jeep, since many jeep same colour, or you can just make picture of it :)
Prepare jacket, temperature would be 5 degrees noted you will go only with a driver, treks to view point is easy and simple
Waiting sunrise , sunrise should be around at 5.15a.m
See panorama sunrise of mount bromo and landscape from view point penanjakan
we can See also Mount Semeru view, mount semeru is the highest mount in java
See beautiful landscape, there is also mt batok, mount next to bromo
after satisfy, Back to jeep
Jeep drive infront of mount bromo crossing sea of sands
arriving at jeep 4 w d parking car
Climb bromo about 1km more less by walk, then 250 step of sstairs to summit of mt bromo
See bromo caldera
See bromo crater, many views you can see from top of mount bromo
See Hindus temple infront Mount Bromo
See view Mount Batok next to Mount Bromo
Back to hotel 8a.m
arrives 9am
Breakfast buffet finish at 10a.m
Rest and relax
Leave from hotel at 10/11a.m
Go directly to ijen crater 6 hours drive
Stay near Ijen Crater at Ijen View hotel or similar class
aarives hotel around 4p.m
activity you can do ? swiming and relaxing at pool :)
Free program
Days 3 Ijen Blue Flame tour + ferry to gilimanuk
Start at 00.00 a.m directtly check from hotel, breakfast on box
2 hours drive to Ijen Crater area,arrives 2a.m
Breakfast on the box
Start climb at 2a.m
3 km hike to reach summit 2386 meters dpl
1 hours walk to summit,
see Blue fire
see blue Flames , it's like going inside another planet while going down to inside crater
after See Ijen Blue Flame Tour and see the crater of Kawah Ijen, catch a sunrise, sunrise at 5.10a.m
See panorama sunrise, see view landscape from top
See ijen miners
See sulphur
See many landscape on te way walk back
Back to car, enjoy the breakfast then we will bring you to visit coffee plantation and visit Jagir waterfall
1 hours half drive to ferry ketapang
Drive to ferry, arrives very at 10/11a.m
Take a ferry to bali to gilimanuk 1 hour
arrives gilimanuk around noon time
get pick up our team/car in bali side
4 hour drive to ubud
End tours
Included :
Transportation
· Pick up service from Yogya City
· Private car during 3 days 2 night road trip
· Safety driver
. fuel
· Private jeep bromo tours
· Ferry to bali Gilimanuk
. private transfer from gilimanuk to  ubud
Accommodation
· 2 night standard superior room + hot water , clean & comfort
· Included breakfast
· Free wi fi
Entrance fees
. All fees during this program
· Entrance fees bromo national park
· Entrance fess ijen crater
· Fee local guide ijen blue flame tour
· Ferry ticket to bali gilimanuk
. all fees car parking
Service and facility
· Local guide speak english for special for blue fire ijen program
· Safety driver
· Gas mask
· Torch if you need tell us
Food and drink :
· Breakfast
. Mineral water
Excluded : Lunch, dinner and personal expend
Maybe you are interested...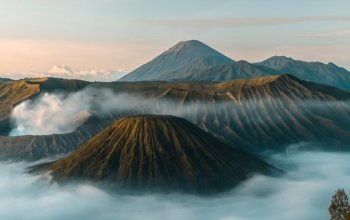 Probolinggo Bromo Ijen
3DAYS 2NIGHT
*Start Rp 2.750.000 / person
MERU BETIRI NATIONAL PARK
BALI IJEN BROMO YOGYA
*Start Rp 3.950.000 / person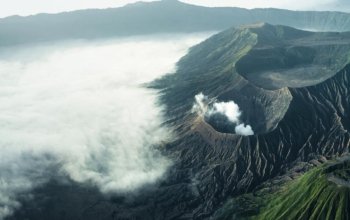 MERU BETIRI NATIONAL PARK
BALI IJEN BROMO YOGYA
More info mail us
Contact Us
If you have any questions, please contact us.